Following the success of our 8th M.O.R.E. International Symposium held in Lugano on April 22-23, 2016, we are delighted to announce the release of our newly re-designed

congress website
8more.medacta.com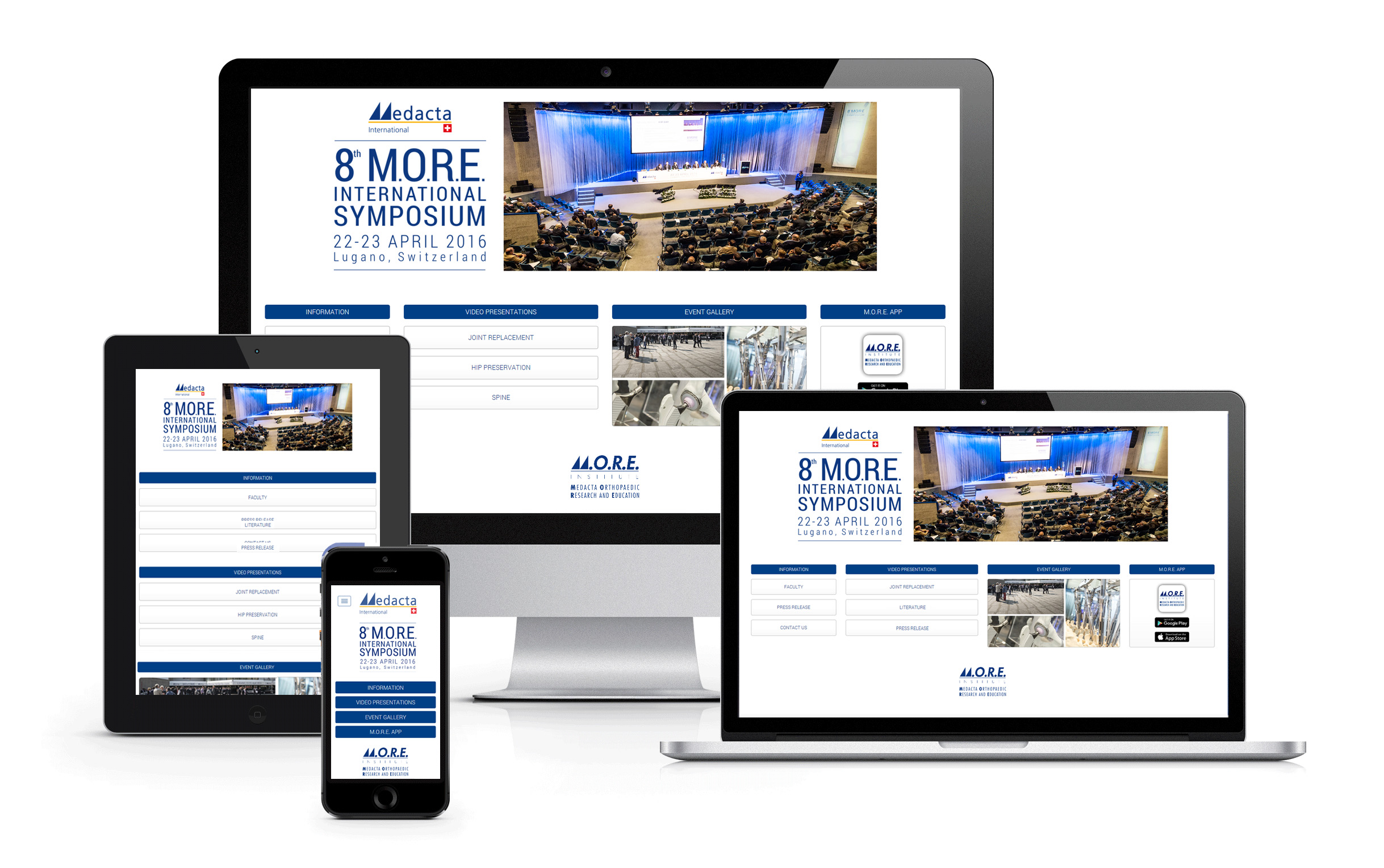 To re-live this memorable event, you will find:
the scientific program with video presentations of all the congress presentations
Medacta literature ("AMIS Publication Review", "MyKnee Publication Review" and coming soon "M.O.R.E. Journal - 8th M.O.R.E. International Symposium - Congress Edition")
a photo gallery and a dedicated area for press releases.

Through the Medacta M.O.R.E. App you can now access off-line all the video presentations.

8th M.O.R.E. website Medacta M.O.R.E. App M.O.R.E. Institute