HIGH PERFORMANCES WITH NO DRAWBACKS
The Versafitcup® System increased its product range thanks to the introduction of the HighCross double mobility liner: the alternative to Metal-On-Metal Large Heads and Ceramic-On-Ceramic. This new product combines all the advantages of Double Mobility design with the enhanced properties of cross-linked polyethylene:
The Versafitcup® Highcross® Double Mobility Liner has important benefits when compared to conventional cup design:

1. Low dislocation rate (the diameter responsible for hip stability is the liner diameter, due to the retentive mechanism for the femoral head).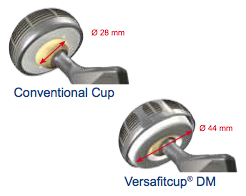 2. Low wear rate thanks to the Highcross® dual mobility and third articulation.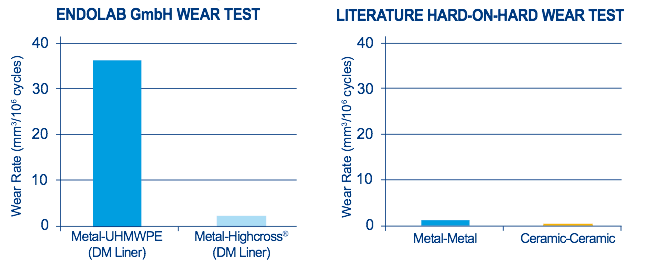 3. Big Range of Motion thanks to increased head/neck ratio.
Better than standard UHMWPe liners: - Further wear reduction thanks to Highcross technology.[2]

Better than Metal-on-Metal: No risk of metal ions release.

Better than Ceramic-on-Ceramic: No risk of liner fracture - No squeaking.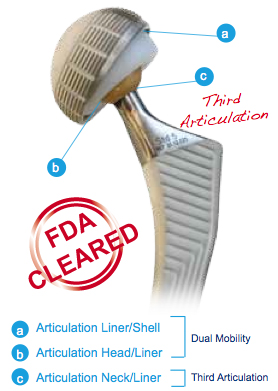 References
[1] Highcross® is the highly cross-linked UHMWPE from Medacta®.
[2] A.S. Greenwald, J.P. Garino. Alternative bearing surfaces: the good, the bad, and the ugly. J Bone Joint Surg 83-A, Suppl 2 Pt 2: 68-72, 2001.