It is with great pride and pleasure that Medacta announces a new milestone achievement:
MORE THAN 200,000 AMIS PROCEDURES WORLDWIDE!
AMIS is a hip replacement technique that follows both an intermuscular and internervous path to greatly decrease damage to periarticular structures while preserving tissue and which is supported by the industry's most detailed surgeon training protocol.
Not only a surgical technique but a complete set of services which provides efficiency and potentially economic and commercial advantages to the hospital & surgeon.
MORE THAN 100 PUBLICATIONS AS CLINICAL EVIDENCE[1]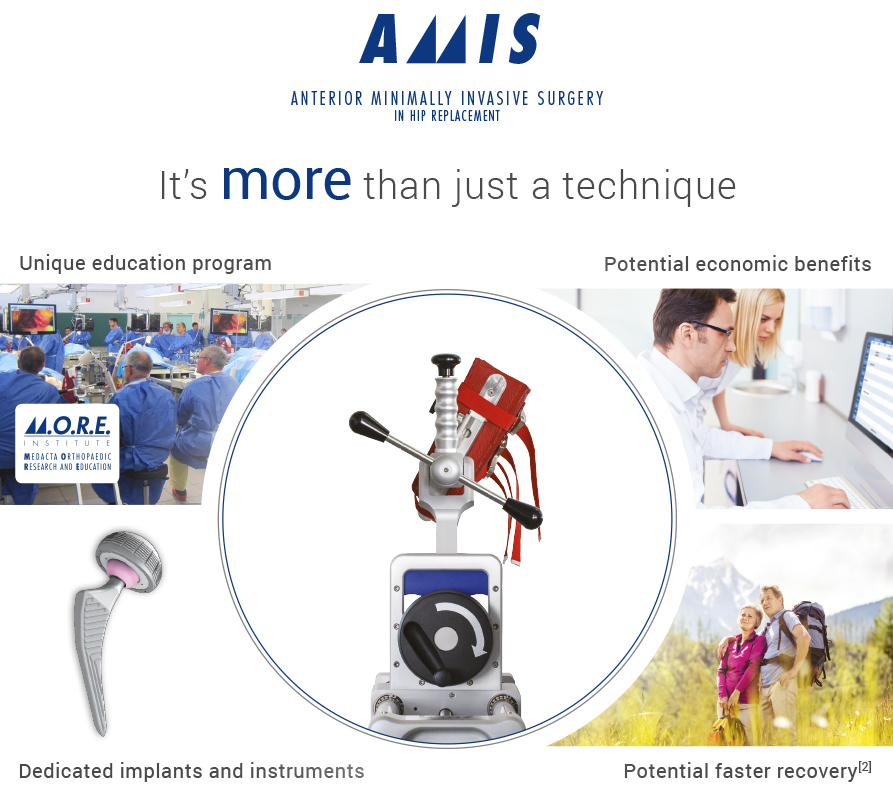 [1] AMIS Publication Review – M.O.R.E. Journal Supplement, April 2016. 99.98.publ rev.01
[2] Field R. et al. - Prospective randomised controlled clinical trial comparing THA performed either through a posterior approach or AMIS using gait analysis - M.O.R.E. Journal 7th M.O.R.E. International symposium, Congress edition, Lugano, Switzerland, April 11-12, 2014.