We are excited to announce the Medacta M.O.R.E. APP!
The Medacta M.O.R.E. APP is our new application for the Medacta Orthopaedic Research and Education Institute.
With this cross-platform app you have 24/7 access to the most important information regarding the M.O.R.E. Institute and Medacta
events (Congresses, Learning Centers, etc.), along with all the Medacta educational material, from an iOS or Android based tablet or mobile
device, both online and offline!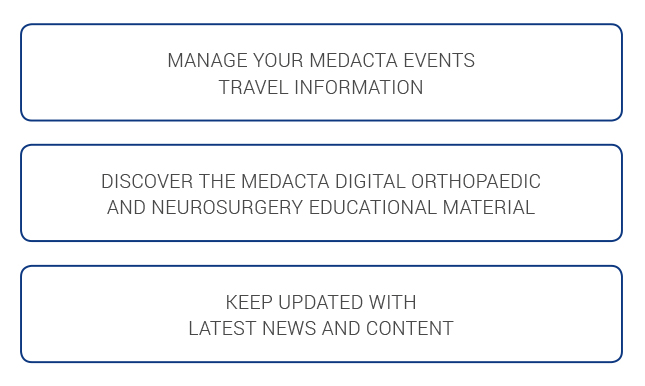 The most important features:
Medacta events
Event program, faculty details and presentation abstracts
Interactive map to easly locate hotels and venues
Contact information
Travel documents
Real-time voting

Medacta educational material
Highlights - to obtain the most important details
Latest content - to always be up-to-date
On demand content - to download only what you want
Offline content - to access your content anytime anywhere