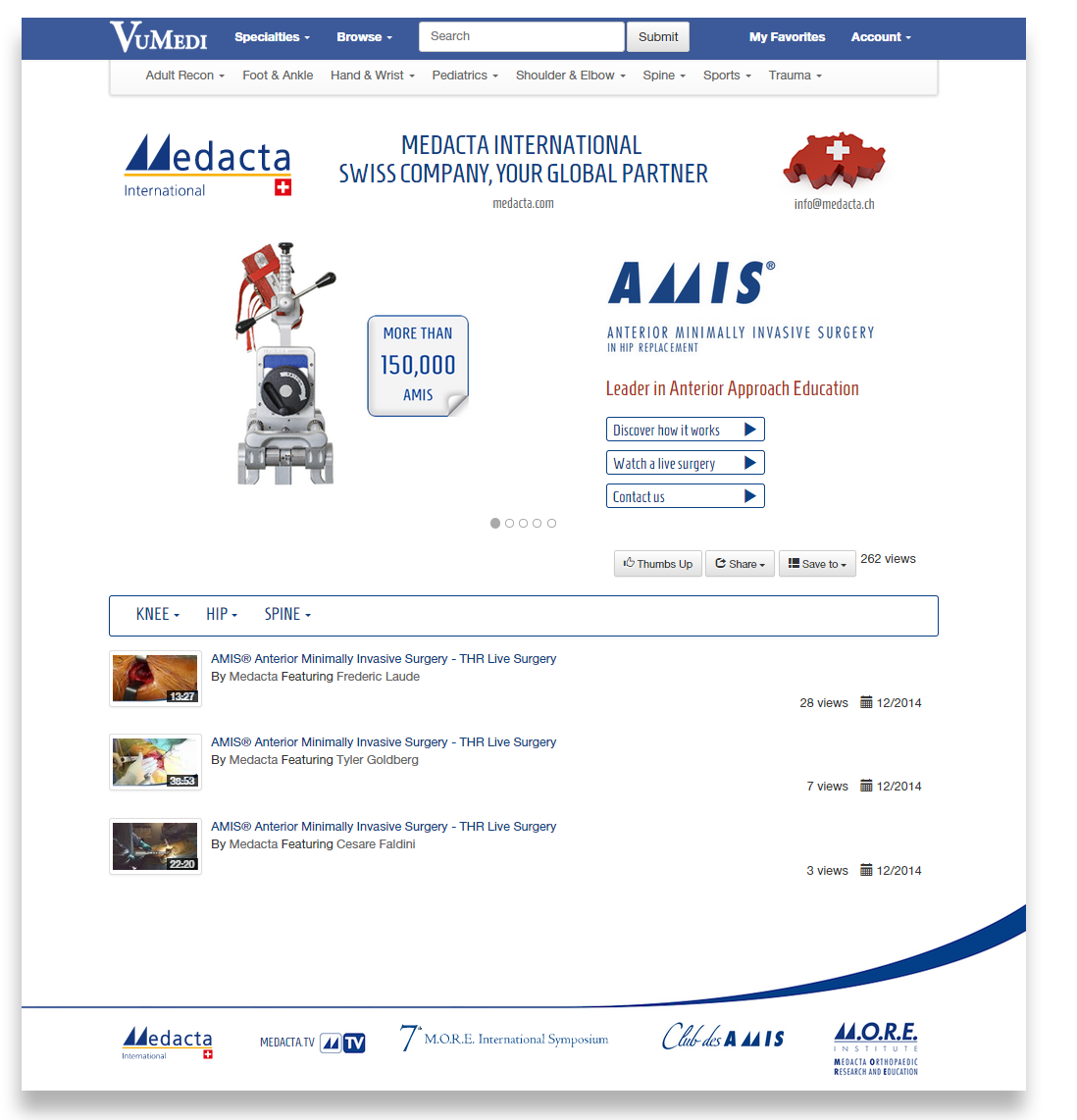 The surgeon is never alone with Medacta!
In our effort to provide customized and continuous support to our surgeon partners, we have launched the Medacta Channel on VuMedi.com. This new channel will be provided as an effort to complement Medacta's unparalleled surgeon education and training programs.
Upon its introduction, this channel will offer multiple surgical videos provided by members of the AMIS Educational Board, proceedings of the 7th M.O.R.E Symposium held in 2014, as well as multiple videos demonstrating the use of MyKnee Patient Matched Technology, the GMK Sphere Knee System and MySpine Patient Matched Technology.

For the past 6 years, VuMedi has focused on physician education in orthopedics, cardiovascular, radiology, neurosurgery and more recently dental and oral maxillofacial surgical specialties. The end result has seen VuMedi become the "YouTube" for specialist physicians the world over.
It is the largest medical community of this sort in the world, with surgeons routinely visiting VuMedi to watch expert videos, interact in discussions, participate in live webinars, and potentially receive continuing medical education credits.
Register to VuMedi Follow us on VuMedi