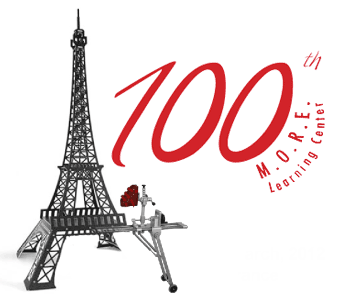 100th AMIS® Learning Center
23th - 24th March, 2012
Paris, France
100th AMIS® M.O.R.E. LEARNING CENTER
Medacta® leadership in education of the anterior minimally invasive approach.
In March 2012 Medacta® hosted the 100th M.O.R.E. AMIS® learning center. This milestone was celebrated with a special AMIS® advanced course in Paris.
The city of Paris is where the AMIS® adventure first began in 2004 and today the Medacta's AMIS® Education Program provides the highest standard education package on the market for anterior minimally invasive Total Hip Replacement surgery. Medacta® has trained in excess of 1200 surgeons, with a success rate of 80% (surgeons proceeding with the AMIS® approach after training).
The 100th AMIS® Learning Center was conducted by the pioneers of AMIS®, namely, the European AMIS® Education Board. Participants included expert AMIS® surgeons and all of the worldwide AMIS® reference centers (80 worldwide, 60 in Europe).
The scientific programme included a large space for round table discussions, for all surgeons willing to add value with their experience and expertise.
This is another important achievement for Medacta®, and further confirmation of its leadership in the education of the anterior minimally invasive approach.