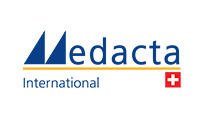 BUSINESS WIRE: Medacta Emphasizes Flexibility for Surgeons and Patients Alike With Launch of MOTO Medial Partial Knee, Medacta Shoulder System and MasterLoc Lateralized Plus at AAOS
Medacta is excited to announce that at this year's American Academy of Orthopaedic Surgeons Annual Meeting we are launching the MOTO™ Medial Partial Knee System, Medacta Shoulder System and a third offset option for our MasterLoc™ Hip System.
"
With our MOTO Knee, Shoulder System and
MasterLoc
LAT PLUS, we're making it easier for surgeons to treat complex cases or patients with hard-to-match anatomies and optimizing procedures for the outpatient setting to meet growing demand,
" said Francesco Siccardi, executive vice president of Medacta International. These products will be showcased at our technical exhibit (booth # 6329). Additionally, Medacta is co-sponsoring a guest reception honoring Italy's contributions to orthopedic innovation. We look forward to seeing you at this year's meeting!