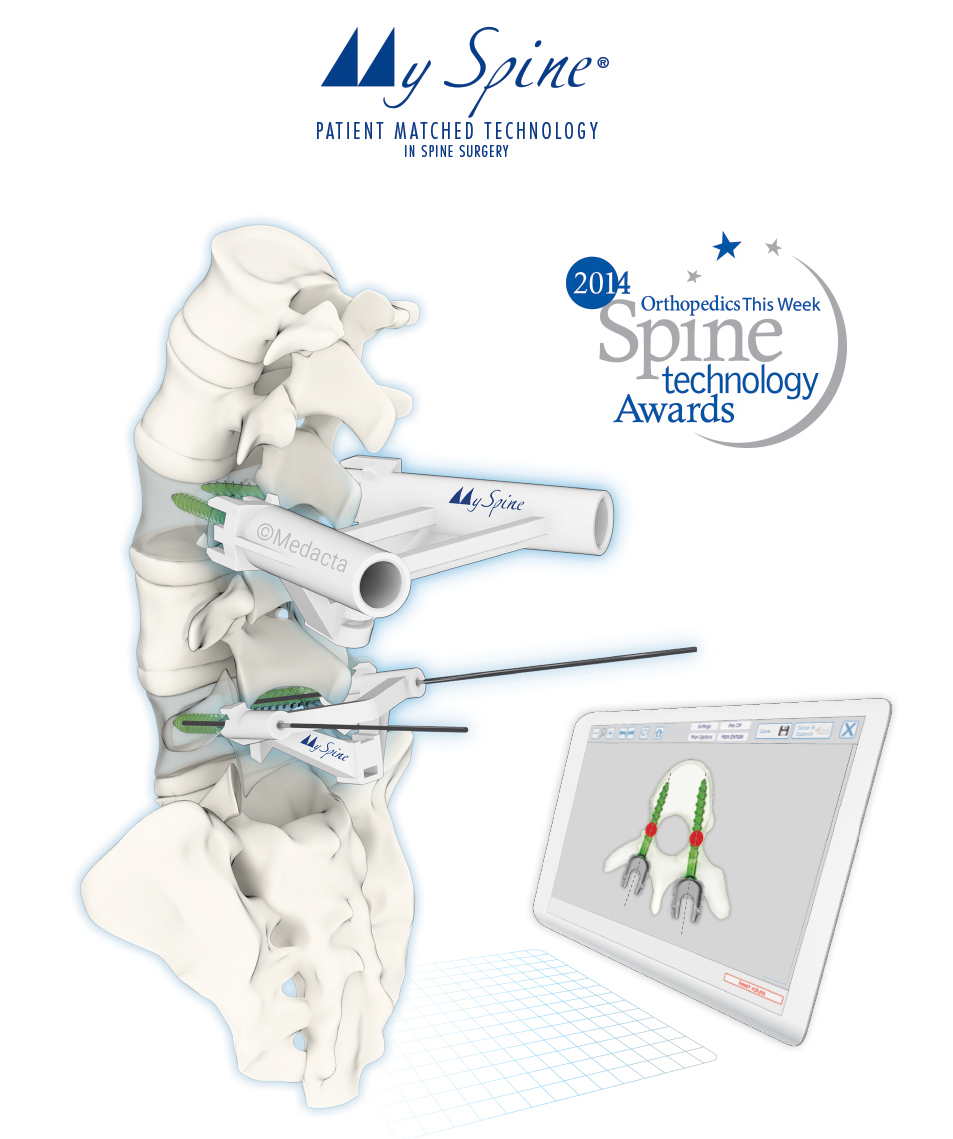 Medacta International is proud to announce today the successful completion of the first U.S. surgeries by Dr. Raymond Golish in Jupiter, Fla. and Dr. Arnold Vardiman in San Antonio, Texas utilizing its innovative and proprietary 3D-printed MySpine Low Profile Guide, part of the company's award-winning MySpine Patient Matched Technology, following its recent FDA clearance.

Demonstrating Medacta's longstanding commitment to surgical education and training, Dr. Golish and Dr. Vardiman were introduced to the technology at one of Medacta's industry-leading education forums focused on MySpine technology. "My work requires me to stay on the leading edge of new technologies and techniques for minimally invasive surgery," Dr. Golish stated. "The MySpine Low Profile Guide sets a new standard for spine surgery and is well-positioned for safe, reproducible results in less invasive instrumentation of the lumbar and thoracic spine."

Dr. Golish continued: "With the simple, yet thorough preoperative planning and 3D-printed spine guides, I was able to decrease overall operating room time and have better confidence in visualizing the screw trajectory while reducing the need for CT radiation. The patient from my first case is doing very well."
Dr. Golish and Dr. Vardiman also utilized Medacta's M.U.S.T. Pedicle Screw System, which requires only one set of dedicated instruments compatible with percutaneous, mini-open, and open procedures.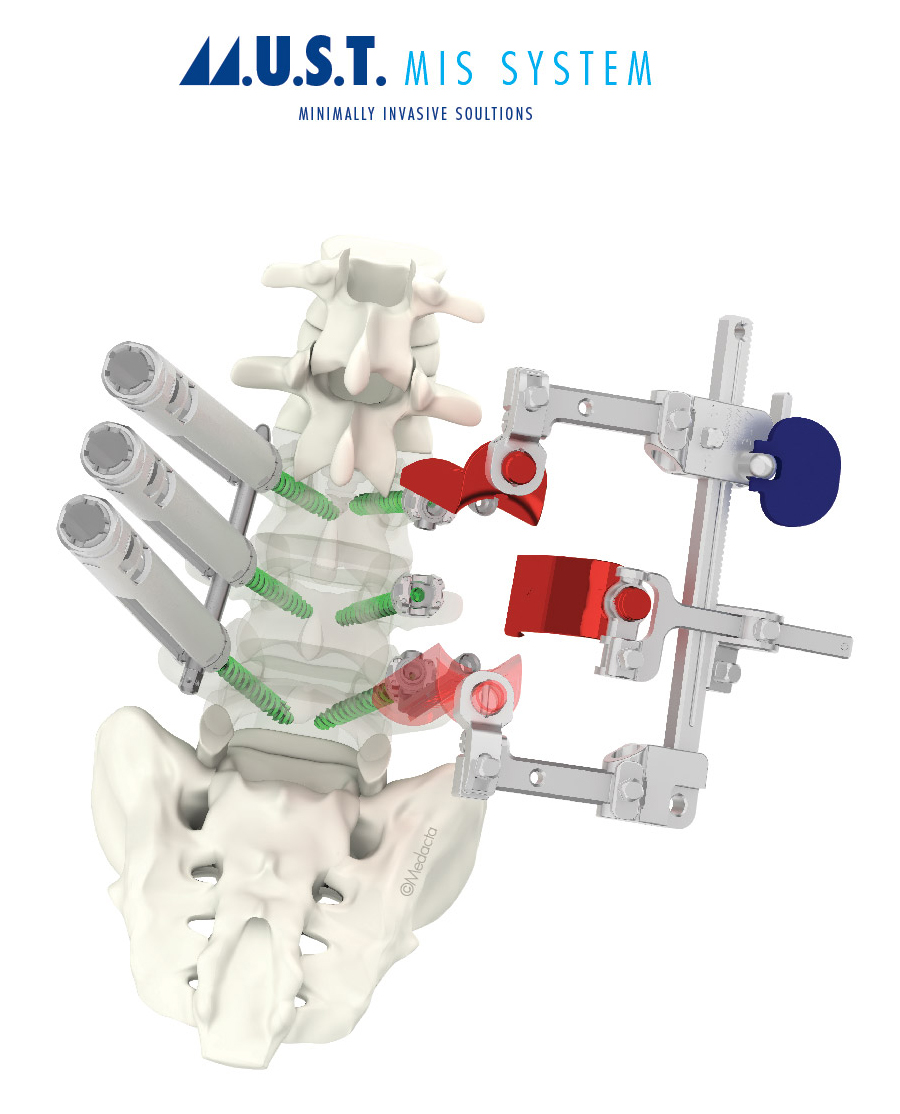 According to Prof. Claudio Lamartina the Medacta MySpine technology has the potential to combine accurate, safe screw placement whilst fulfilling additional requirements that an ideal pedicle screw placement system should guarantee. Low radiation exposure, reproducibility and no extra operative time are identified as key features of the MySpine technology.
Orthopedics This Week named Medacta's MySpine Standard Profile a best New Technology for Spine Care when it was first released in 2014. The new Low Profile Guide builds on that success to better help spine surgeons identify pedicle entry points, screw trajectories, and implant specifications to potentially increase accuracy and outcomes. The recently launched MySpine Low Profile Guide lowers exposure for an even less invasive approach that is well suited for degenerative and deformity surgeries of the thoracic and lumbar regions. The MySpine Low Profile Guide received 501(k) clearance from the U.S. Food and Drug Administration in August 2016.
"Our MySpine Low Profile Guide marks another step forward in Medacta's continued focus on procedural innovation in spine surgery and adds to Medacta's already impressive and extensive spine portfolio," said Francesco Siccardi, Executive Vice President of Medacta International. "The Medacta difference stems from the strong emphasis we place on surgeon training and education, as well as better procedural focus to simplify the complex nature of spine procedures."

Medacta's MySpine products will be on display starting today at the North American Spine Society (NASS) Annual Meeting, Booth #1651, being held October 26-29, 2016 in Boston.
In addition to showcasing its MySpine technologies at NASS 2016, Medacta will hold an educational workshop, the "M.O.R.E. Spine Workshop: Discover Medacta Spine Innovations," in the conference's Yellow Lab on Thursday, October 27 at 5 p.m.
Thanks to the M.O.R.E. Institute, Medacta International has become a leader for educating and supporting surgeons. Reference Centers, located throughout the world, provide the necessary educational experience and Medacta offers continuous support for surgeons, as well as constantly improving and developing the industries most specialised instrumentation platform.
The MySpine Low Profile Guide is another step to further reinforce Medacta's leading position in medical education and innovative technologies development.